We Speak Dog
at the Bowen Island Dog Ranch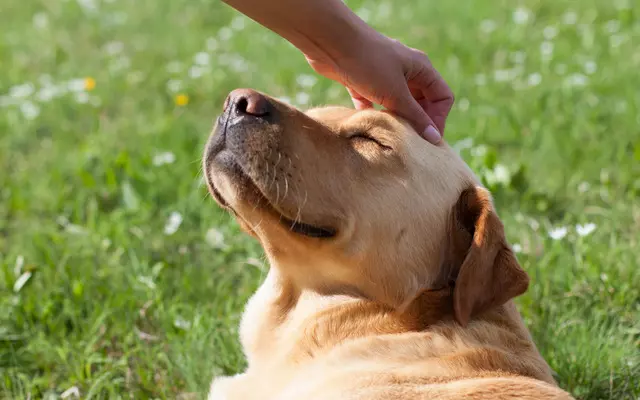 The Bowen Island Dog Ranch is Metro Vancouver's professional dog training and boarding destination, set in the magical forest of Bowen Island, British Columbia.
At the Bowen Island Dog Ranch, we are devoted to giving dogs everything they need to be happy, healthy and safe.
Here, a dog can be a dog, free to explore our forest and trails and play with other dogs—secure in the constant affection of our skilled dog carers and trainers. Since 2007 our standard of excellence continues with loving care and attention for every dog, every time.
At the heart of it all is our fluency in dog-human communication—we really do "speak dog". In all our training and boarding services, the Bowen Island Dog Ranch is here to help you and your dog live your best life together.
CHOOSE THE TRAINING OR BOARDING EXPERIENCE
that you need for your furry family member:
Board & Train
Board & Train is all about training away from home—an immersive method that works for all dogs. We offer several individualized training programs taught by dedicated expert trainers. Take home a happier, calmer, better behaved dog.
Enriched Boarding
Take your dog's boarding experience to the next level, adding special activities for more stimulation, from exciting brain games to nature walks to extra games or ball time—all to assure a happier, calmer dog.
Classic Boarding
Our classic Dog Ranch boarding experience continues with devoted care, daily health checks, oodles of affection, and lots of outdoor play and exercise exploring our magical rainforest and trails.
Top Notch Facilities
The Bowen Island Dog Ranch's outdoor experience is beyond compare, with many large corralled areas and multi-leveled forest and trails. At the Bowen Island Dog Ranch, dogs are free to roam and interact – always under the eagle eyes of our skilled and caring dog handlers and trainers. Our indoor boarding facilities are kept to the highest accommodation standards.
---
TRAINING
TIPS & ADVICE
for happier, healthier dogs.
Try These Puppy Potty Training Tips!
Get your puppy to go potty outside with a regular routine using a crate, a timer and positive rewards, to prevent future potty accidents inside your house.
How to Redirect your Dog's Attention to You
Condition your dog to turn toward you with hand-targeting, an easy to learn and versatile training technique used to redirect and improve your dog's attention.
Train Your Dog to Understand Its Name
Does your dog know its name when there's a knock at the door or in the park? No? Try the "Name Game" and teach your dog to respond to its own name.
"Shilo has come home a changed dog. She's calm confident and even our six-year old can walk her on leash now. Thank you for your amazing trainers!"
~ JP & Susan