We Speak Dog
at the Bowen Island Dog Ranch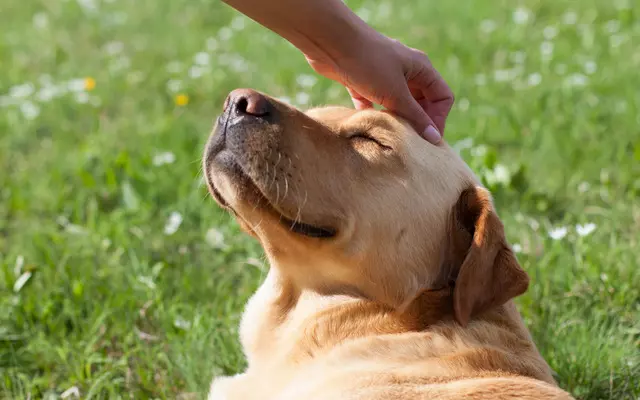 The Bowen Island Dog Ranch is Metro Vancouver's professional dog boarding destination, set in the magical forest of Bowen Island, British Columbia.
At the Bowen Island Dog Ranch, we are devoted to giving dogs everything they need to be happy, healthy and safe.
Here, a dog can be a dog, free to explore our 5 acre forest and trails and play with other dogs—secure in the constant affection of our skilled dog carers. Since 2007 our standard of excellence continues with loving care and attention for every dog, every time.
At the heart of it all is our fluency in dog-human communication—we really do "speak dog". The Bowen Island Dog Ranch is here to help you and your dog live your best life together.
We encourage tours with you and your dog so we are all comfortable ensuring your pup is the right fit for the Ranch. We prefer tours off the arrival of the 10:15am sailing from Horseshoe Bay either Tuesdays, Wednesdays, Fridays or Sundays, and by appointment.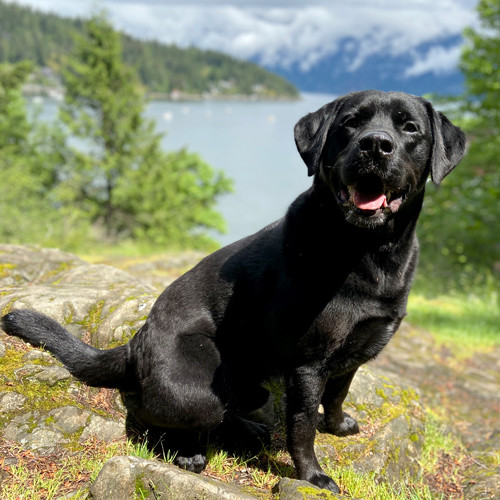 CHOOSE THE BOARDING EXPERIENCE
that you need for your furry family member:
Classic Boarding
Our classic Dog Ranch boarding experience continues with devoted care, daily health checks, oodles of affection, and lots of outdoor play and exercise exploring our magical rainforest and trails.
Enriched Boarding
Take your dog's boarding experience to the next level, adding special activities for more stimulation, from exciting brain games to nature walks to extra games or ball time—all to assure a happier, calmer dog.
City Shuttle
We make it easy to transport your Pup to the Dog Ranch with one of our city shuttle options: West Vancouver, North Vancouver, and Downtown Vancouver.
Top Notch Facilities
The Bowen Island Dog Ranch's outdoor experience is beyond compare, with many large corralled areas and multi-leveled forest and trails. At the Bowen Island Dog Ranch, dogs are free to roam and interact – always under the eagle eyes of our skilled and caring dog handlers. Our indoor boarding facilities are kept to the highest accommodation standards.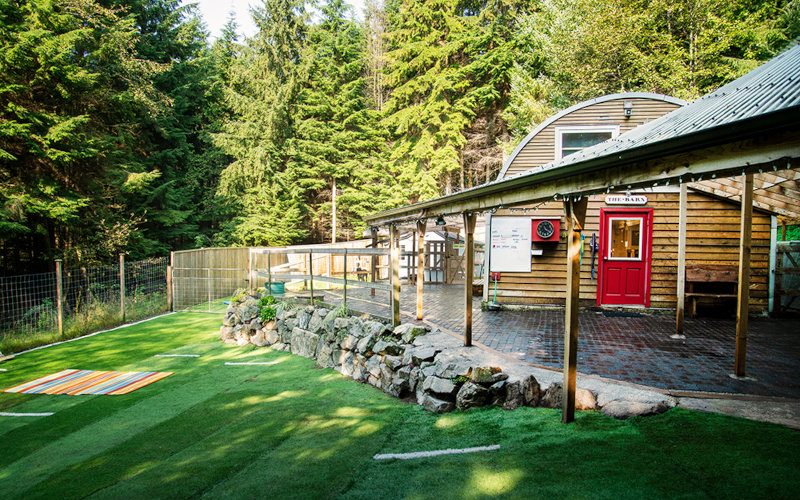 ---
I built the Dog Ranch 15 year ago because I could not find anywhere in the Metro Vancouver area that provided a natural outdoor environment, cage-free, fun and professional facility for my own dogs. Since then it's been my sincere pleasure to care for all the many dogs over the years that have joined myself and my awesome dog-loving teams.
~ Karen Munro, Owner and Managing Director