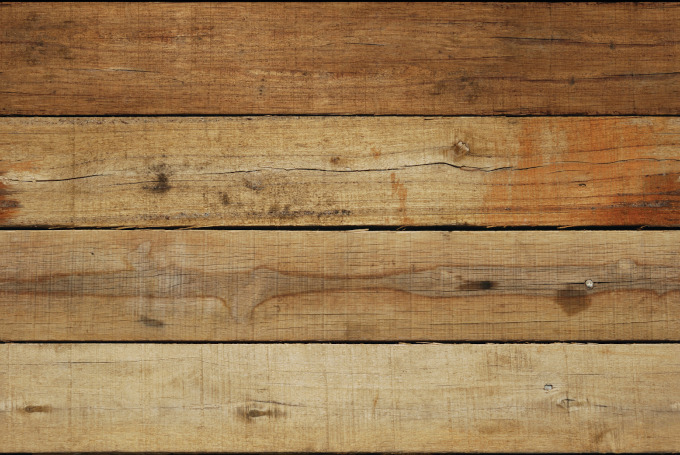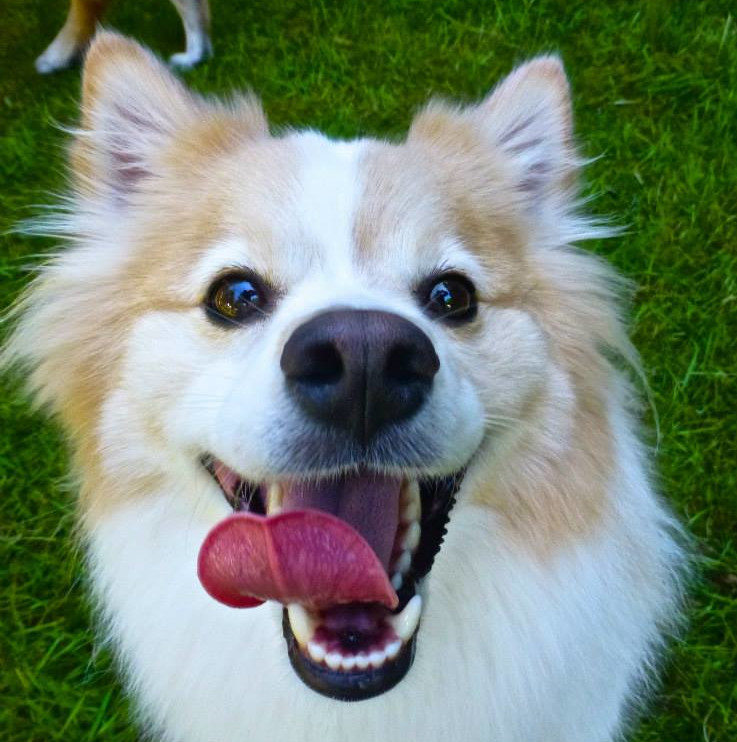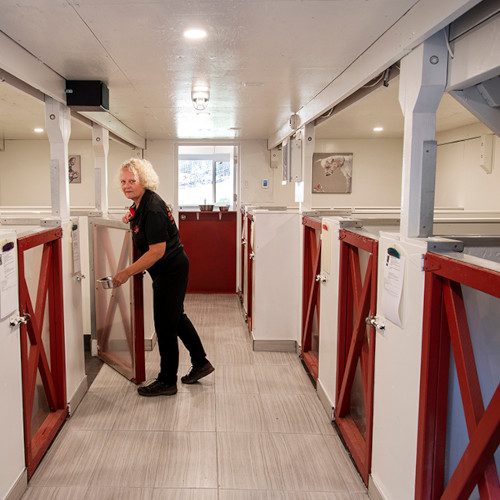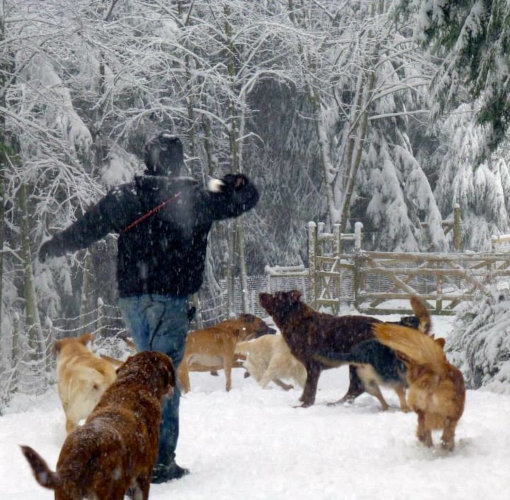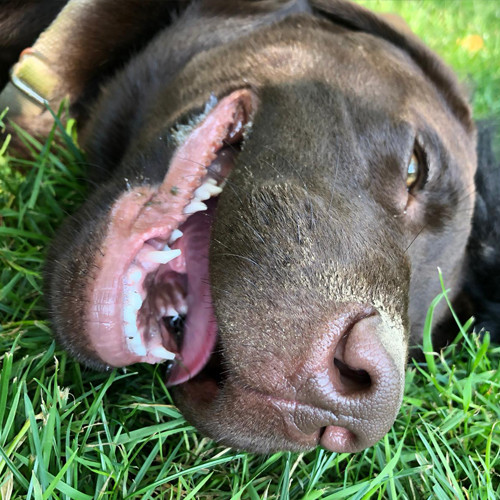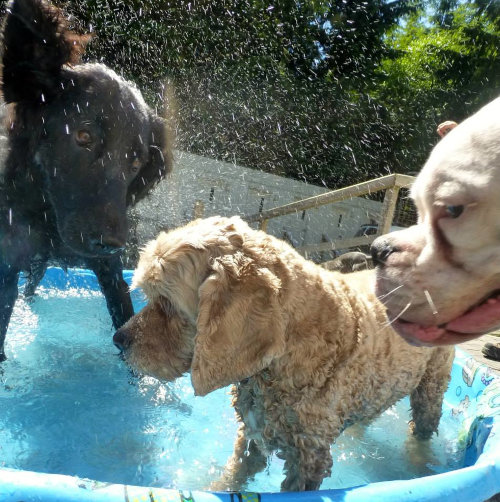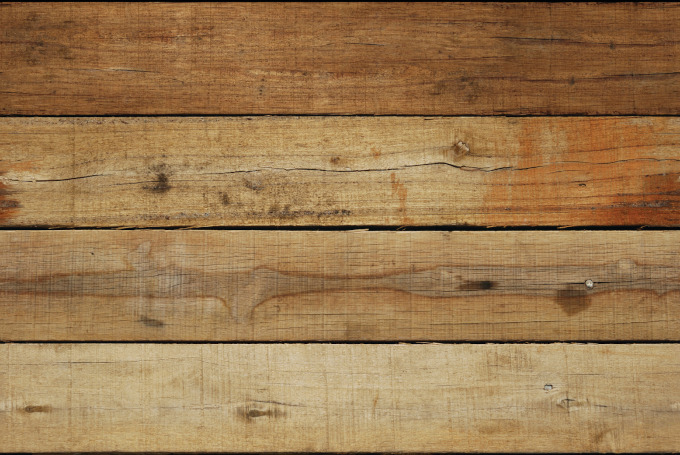 classic boarding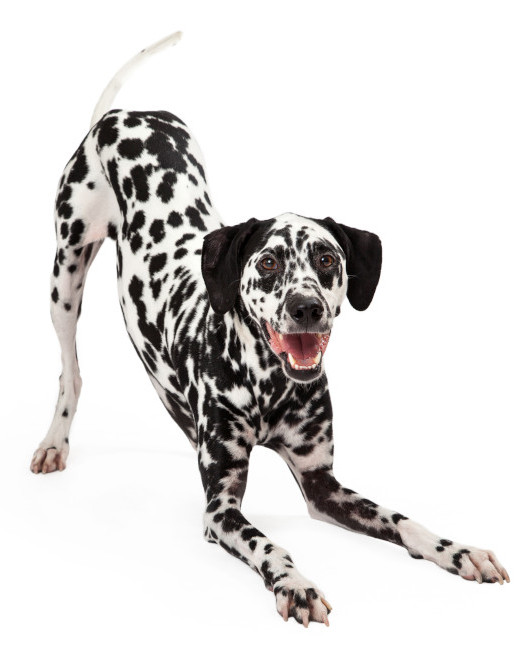 The essential Dog Ranch boarding adventure for your dog.
Classic Boarding is a super-fun, safe and comfortable dog experience. We provide expert care and endless affection for your dog, with lots of outdoor play exploring our magical rainforest trails.
If dogs could speak, what kind of boarding situation would they ask for? Probably one with lots of joyful outdoor romping, dog friends galore to hang out with, and great people to love and care for them. That is classic boarding at the Dog Ranch!
In Metro Vancouver, that place is the Bowen Island Dog Ranch, providers of an amazing vacation for you dog—a boarding destination approved by literally thousands of dogs since 2007.
While here, your dog will enjoy daily opportunities for supervised play with other dogs, roaming the Dog Ranch's intriguing forest and trails. Health checks are conducted every day for each dog, "tip to tail", and come with oodles of loving attention. Boarding rooms are scrupulously clean, warm, well ventilated and very comfortable.
We are the un-kennel, a canine-centric community set in nature where leashes are unnecessary, and "dog" is spoken fluently by our expert carers and trainers, every day of the year. Welcome!
Classic Boarding Rate & City & Bowen Shuttle:
WE'RE ROLLING BACK OUR CLASSIC BOARDING RATE FOR NEW RESERVATIONS!

$68/night through Dec. 14, 2022

Additional dogs from the same family through Dec. 14, 2022: %10 off


After Dec. 14, 2022 Rate: $85/night
Additional dogs from the same family: 10% off


Rate includes staying with us until 4pm on the day of departure.


We do not accept un-neutered or un-spayed dogs, or dogs with aggression.


We encourage all our clients to use our City Group Shuttle as it's the most cost-effective and easiest way to transport your dog to and from Bowen Island.


We do not ask for a deposit, and if you have to change your plans, we hope you'll send your pup back to us in the future.
City & Bowen Shuttle Transportation
We make it easy to transport your Pup to the Dog Ranch with one of our three city shuttle options.
Vaccinations & Health Details
Please ensure your dogs vaccinations are up-to-date, and we are aware of any health issues.
Prepare Your Pup
For Their Visit
In order to keep your pup happy, healthy and safe with us, please read this important information.
BOOK YOUR PUP'S CLASSIC BOARDING RESERVATION
"We've got the experience to ensure that your pup is happy, healthy and safe while at the Bowen Island Dog Ranch."
– Karen Munro, Founder and Managing Director