dog grooming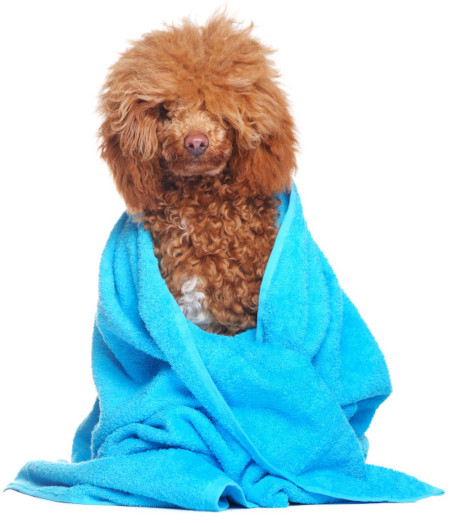 Our grooming service is unfortunately suspended and we are searching for a new groomer.
If you are a professional and experienced groomer, and looking to become a part of the Dog Ranch team and run the grooming service as your own, please email us with your resume to info@bowendogranch.com
Only one thing is better than a happy dog—a clean and well-groomed happy dog!

We offer a wide variety of dog grooming services, and always with tender loving care while on the lookout for any possible health issues while we groom your pup.
If your dog is boarding or training with us, consider a quick tidy-up or a full-on handsome makeover in the Groom Room, our separate grooming facility.
Here at Bowen Island Dog Ranch, we have groomed hundreds of dogs from Bowen Island and from all over Metro Vancouver.
Dog Grooming Rates:
Standard Groom
(Bath, Brush, Nails & Ears)
Full Groom
(Haircut, Bath, Brush, Nails & Ears)
Small Dog
$45 – $60
$70 – $95
Medium Dog
$60 – $85
$95 – $115
Large Dog
$75 – $100
$110 – $165
X-Large Dog
$120 – $145
$150+
ADDITIONAL CHARGES & SERVICES


Double-Coated Breeds
The double-coated breeds require more time and attention

add $10-$20
Hypo-allergenic Shampoo
Price added to a Standard or Full Groom Package
add $5
De-Skunk
Price added to a Standard or Full Groom Package
add $25 – $75
Flea Bath
Price added to a Standard or Full Groom Package
add $25 – $50
Dematting
$45/hr
Nail Trimming
$25
Ear Cleaning
$20
Anal Glands Expressed
$35
Nail Trimming and Ear Cleaning
$42
Nail Trimming, Ear Cleaning & Anal Gland Expressed
$70
IMPORTANT – PLEASE READ:
Your dog's grooming needs will be assessed at the beginning of their appointment; grooming rates may vary with size and condition.
Let us know if you prefer non-allergic shampoo to be used on your dog's coat.
If our groomer discovers a health issue during your dog's groom, we will call you directly to discuss.
Only external anal glands will be expressed. We do not express internal anal glands.
If your dog does not have up-to-date vaccinations, please let us know so we can ensure segregation from other dogs at the Ranch.
SEEKING A CALMER, BETTER BEHAVED DOG?
"The difference between a dog that gets groomed once or twice a year, and a dog that gets groomed every one-two months, is a dog who thinks being groomed is punishment, and the other that it's a part of life."
~ Says all groomers and dog carers
We do our best to accommodate all grooming styles and any specific needs of each pup, making the grooming experience as stress-free as possible.